Safely Insured Nissan 350Z Ace Café Meet - Performance Cars | Modified Cars | Young and Learner Drivers | Safely Insured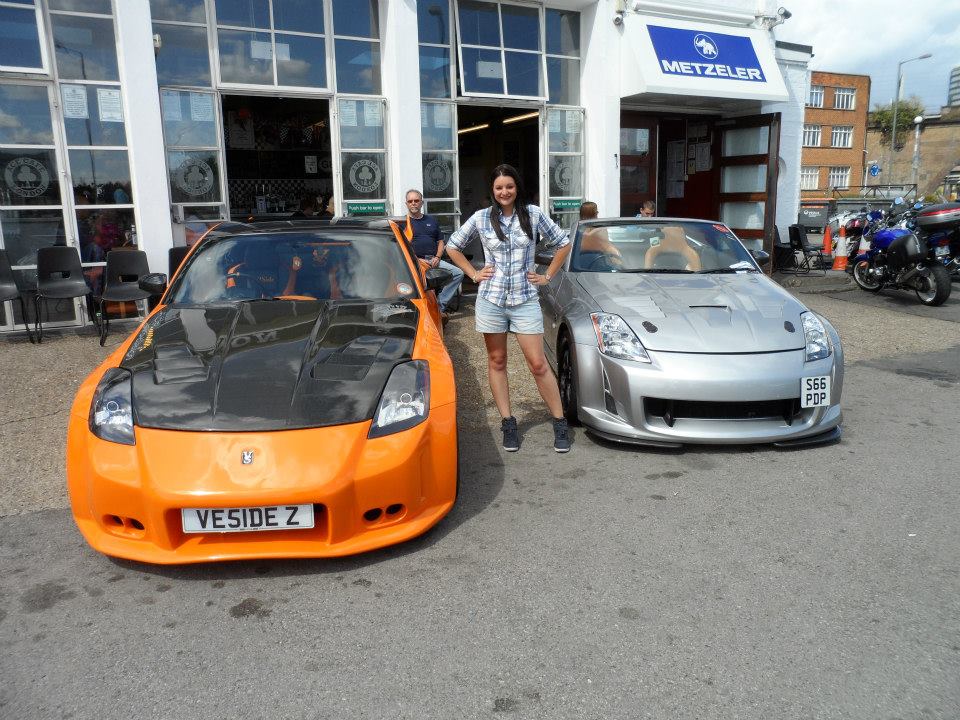 On

August 8, 2013

https://www.safelyinsured.co.uk
Saturday August 3rd 2013 saw a great turn out of Nissan 350Z's at the Ace Café in North London for a meet organised by Safely Insured customer and 'Zed' enthusiast Amy Slade.
Over thirty 350Z's arrived and took over the Ace Café car park for the afternoon, most, if not all owners were members of www.350z-uk.com which is a very active enthusiast club/site for the marque and the place to be for UK owners.  If you are not a member but are enthusiastic about Nissan 350Z or 370Z models, make sure you check it out.
There was a great variety of Zeds on show at the Ace Cafe , from standard to highly modified and with standard engines to turbo and supercharger upgrades.   The 350Z attracts enthusiasts of all ages and walks of life but all owners share the same passion.
Here are some pictures of the meet:
Event organiser Amy and her two favourite 350Zs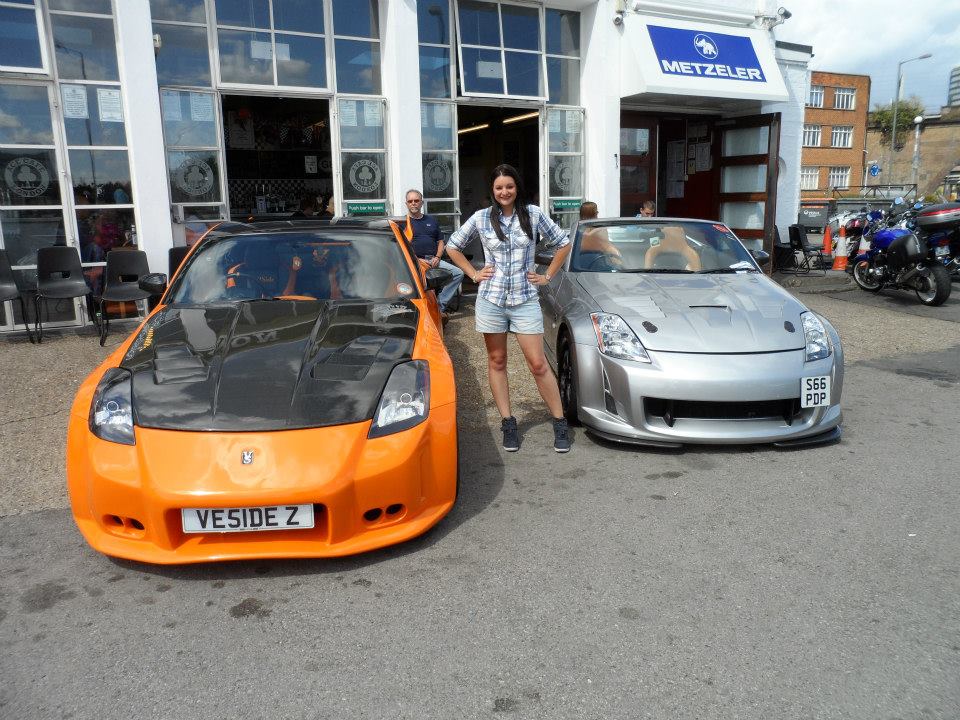 Perhaps the most eye catching was another of our customer's cars, an orange Veilside kitted model owned by Mark Davis. Mark's Zed has had some major changes and is a stunning example, spec and pictures below:
BODYWORK
Veilside V3 Front bumper
Veilside V3 modified rear bumper with UK spec number plate recess
Veilside V3 Side skirts
Veilside V3 Rear spoiler
Border vented front arches
EPR carbon fibre bonnet
LSD door conversion
Nismo Carbon B-Pillars
Custom painted headlights with added Halo's
Full bare metal respray in chrome orange and ember grey
WHEELS AND BRAKES
Ascarii 20" Penta in ember grey with chrome orange lip wrapped in Falken tyres
EBC Ultimax Disc
Redstuff pads
Custom painted callipers in Chrome Orange
Orange HEL braided brake lines
ENGINE BAY
Powder coated plenum in chrome orange
Orange Samco coolant hoses
K&N typhoon induction system powder coated in ember grey with carbon intake cover
Polished coolant and power steering reservoirs
Custom catch can with Orange Samco hoses
Summit strut brace powder coated in ember grey
Carbon fibre Mines engine cover with custom orange panel
EPR carbon fibre coolant panel
Carbon fibre Battery and brake fluid covers and shrouds painted in chrome orange
INTERIOR
Team Orange steering wheel with Works bell quick release
Custom retrim seats in Lamborghini orange leather with quilted grey and orange stitching
Painted centre console in ember grey and chrome orange
Retro fit cruise control on centre console
Custom made door card panels trimmed in Lamborghini orange leather
Custom painted instrument panel in chrome orange
Custom made mats with Lamborghini orange leather piping
Alcantara and orange stitching gear and handbrake gaiters
Richbrook Handbrake
Nismo black aluminium Gear knob
ICE
Kenwood multimedia Navigation double din head unit
Focal Component front speakers
2 x 8" Hertz subs in custom made enclosure retrimed in Leather with the Veilside logo in Lamborghini Orange
1 Hertz 2 channel Amp
1 Hertz 5 channel Amp
Rear view camera