Fast Ford Day at The Ace Cafe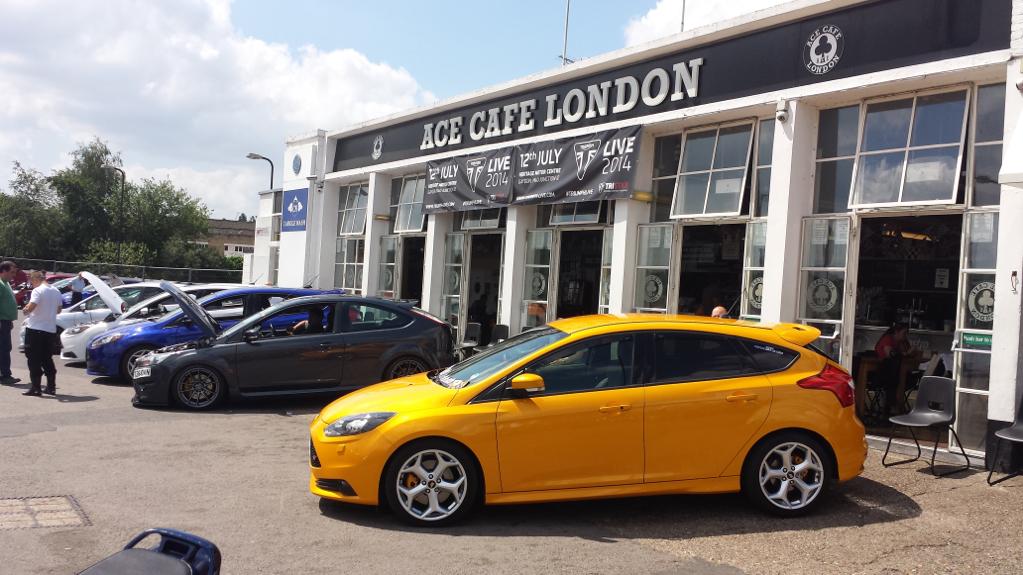 On

July 8, 2014

https://www.safelyinsured.co.uk
Safely Insured have been invited, not once but twice to the iconic meet venue, the Ace Café in London this week. The first event to hit the Ace Café was to meet up with the Guys at Steeda UK and the Ford Owners Club over the weekend.
Prizes were awarded on the day for the most modified cars of the day, cleanest car of the day, and for the furthest travelled!
Black Sun Racing bought their race spec Supercharged Mustang – running a very healthy 575bhp.
A and K Motorsport made the trip from Isle of Sheppey, Kent and bought along their Ford Focus ST Demo Car.
Like most of the events at the Ace Café, the turn out was impressive, spilling out onto the roadside parking opposite the venue!
A beautiful day saw some beautiful cars on show – a real testament to the Owners/Owners Club and of course the Cars.
The second trip, due this evening will be with the Mark 4 Supra Owners – my write up will follow!
Call for a quote: 03303 331251
10% Off all MOMO Italy Products: