Henry Catchpole - Q&A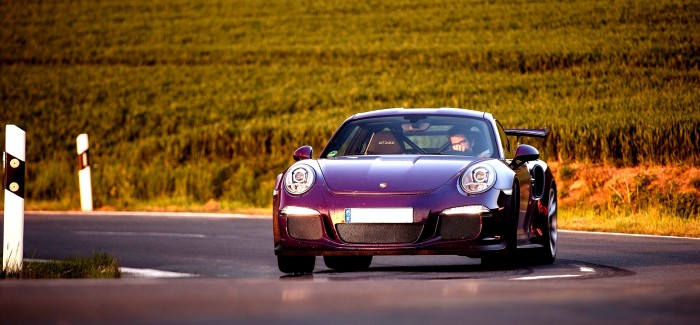 On

July 1, 2015

https://www.safelyinsured.co.uk
The first Evo Track Event of the year took place on the 15th May at the renowned race track – The Bedford Autodrome. From a Mercedes SLS AMG to a Porsche GT3, the day was full of thrills, excitement, adrenaline and good old fashioned conversation, amongst people with like-minded interests – cars.
Whilst at the event, I had the pleasure of not only meeting but going out on the track in the Renaultsport Megane R26R with Henry Catchpole, Features Editor at Evo Magazine.
Henry Catchpole
Alongside meeting Henry and experiencing his driving out on the track, I also put a few questions to him about himself, his job and his passion for cars. The answers of which come from a man, who you can tell, simply lives out his passion through his job, day in, day out.
Here's what Henry had to say…
It was great to watch (and experience) you accelerate around the track! Can you tell me a little bit about yourself and what it is that you do for a living…"
I'm essentially the luckiest so-and-so in the world, as I have my dream job as Features editor for Evo Magazine. I've been with the magazine for ten years now, which seems hard to believe, particularly as I'm sure some of the readers still think of me as the new boy.
The fundamentals of my job are that I drive cars and then write features or create videos about them, which sounds very simple. In reality, there is a lot of hard work that goes into making the features happen. Frequently it's a lengthy process, first persuading people to lend us cars and then, if it's a big drive story, I'll spend a lot of time working out the logistics (which can be interesting if you're going to some far-flung destination). During the trips the days are frequently extremely long as we try to get all the photos and video that we want but I'm lucky that I get on incredibly well with people like photographer Dean Smith and filmmaker Sam Riley, so if we're cooped up in a small sports car for days we still manage to have a laugh.
I always tell people that the job is much harder work than it looks, but the highs are also even better than you can imagine.
Watch Henry take the McLaren 12C on a Road Trip in Morocco
"When did you first discover you have a passion for cars and how did you get into the job you're in now?…"
My parents both love cars and I spent much of my early life around old MGs. I also had a penchant for Ferraris and started collecting scale models of them when I was still a nipper. I think I initially just liked them because they were red and that was my favourite colour.
I always devoured car magazines when I was growing up but when Evo was launched in 1998 (I was in the lower sixth at school at the time) I clearly remember thinking that here was something different and instantly knew that writing for Evo was my dream job… so instead of doing a degree in journalism, I went and read Philosophy and Art History at University in Scotland! However, while I was there, I made myself motoring correspondent of the student rag (I'm not sure they wanted a motoring correspondent, but they got one) and then in the summers I managed to get some work experience with Evo and then Autocar (the less said about the impression I made at the latter the better).
After I left university and once I'd decided that I wasn't going to join the Army, I managed to persuade Evo to give me some more work experience. I lived out of various B&Bs (and occasionally my Mini) for three months, made lots of tea and coffee for the team, cleaned lots of cars and eventually Peter Tomalin caved in and gave me a job. My dream job.
"Can you tell us, in your opinion, the top 3 cars you've ever driven and why?…"
This answer would probably change if you asked me tomorrow or in a week's time! However, today I'm going to say… a McLaren F1 because it has the most amazing engine of any road car ever built. Then I'll pick a 458 Speciale because it is everything that is brilliant about Ferrari and the modern supercar – so fast yet so fun and adjustable. Finally I'll choose the 1978 Porsche 911 SC Safari rally car that I drove at Goodwood because I've got to have a Porsche in my top three and I've got to have a rally car in there too so that kills two birds with one flat six engine. Plus it has the most gorgeous Martini livery.
"What car do you drive?…"
The car I do most of my miles in at the moment is my long term Ford Fiesta ST Mountune that I run on the Evo Fast Fleet. Love it. The only car that I actually own is a 1979 mk2 Ford Escort rally car.
"What's your favourite race track in the world and why?…"
It has to be the Nurburgring. So much history, so technically challenging and I love the narrowness and the constant sense that you can't put a foot wrong.
"Where's the best place you've been to in the world with your job?…"
Finding myself high up in the Atlas Mountains in Morocco with a McLaren 12C at dusk was very special. I also adore Scotland and the Isle of Man.

Henry Catchpole takes the Aston Martin for a spin along Scotland's N430
"If you could sum up your job – driving cars and writing about them, in just 3 words, what would they be?…"
Testing. Fun. Rewarding.
Thank you Henry for these excellent insights into what must be up there as one of the world's most amazing jobs. If you want to read more about Henry and what he has to say about all different variations of cars then you can visit the Evo Magazine website or follow him on Twitter.
Safely Insured specialise in Performance Car Insurance and Modified Car Insurance. For more information visit the Safely Insured website.