How Fast Day... but How Fast Are You?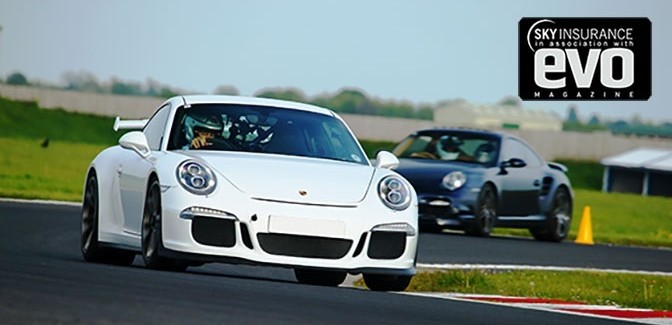 On

October 15, 2015

https://www.safelyinsured.co.uk
Exhilarating times are just around the corner! October 31st doesn't just symbolize Halloween this year, for Evo Magazine, it marks the date of their 'How Fast Day'. The event will be taking place at The Bedford Autodrome and will see a number of participants get the opportunity to demonstrate their driving ability around a race track.
In line with our continued affiliation with Evo Magazine, we are extremely excited to not only be sponsoring the event, but to be both attending and taking part. We will be getting our racing gear on and we will be ready to WIN (or, maybe not).
How Fast Day
The day itself will be an adrenaline fuelled day – fast cars, high speeds and a race against the clock to beat your competitors for the fastest lap time. There will be four sessions throughout the day, each lasting three hours long. This will include a briefing, practise laps and then the timed laps, which each driver will be allowed two of.
Sam Sheehan writes for Evo Magazine. Within his article "evo How Fast Day in association with Safely Insured", he described what a 'How Fast Day' is like…
The structure is not too dissimilar to the one-lap qualifying format that Formula 1 used in the early 2000s, and it's therefore effective at testing both pace and composure when under pressure. It's as close as you can get to competitive Motorsport without needing to have a competition licence, and as such, draws in drivers with a wide range of experience levels.
There will also be an online league table, so people will be able to check on how well their lap time did compared to others.
So, whether your an amateur racing driver, a professional racing driver or just someone who loves racing around a track, this event is not to be missed. Especially as there will be a number of professional drivers taking part, including Phil Morrison from Driftworks. There will also be renowned drivers from Evo Magazine there, such as Henry Cathcpole and Jethro Bovingdon. That leaves the question, who will have the fastest time? Competition will be fierce!
The Bedford Autodrome
The Bedford Autodrome track where the 'How Fast Day' event will be held, is located in the village of Thurleigh. The owner of the track, Jonathan Palmer, combined with his Motorsport vision group, created a track designed for all to enjoy. In total, there's 5 miles of track with 4 circuits within it. Cars are run on the track in an anti-clockwise direction, making a nice change from clockwise. The circuits do not have hard surrounding barriers, instead they have 'run-off' areas. These run-off areas were designed with safety in mind, enabling a car to spin to a stop, instead of crashing into a hard barrier. You can read more about The Bedford Autodrome here.
The track itself, like any track, can take a few laps to get to grips with the corners, the speeds and the breaking distances etc. Here's a video of Henry Catchpole (taken from a previous Evo Track Event), talking us through the basics as he goes around The Bedford Autodrome Track in a Porsche 911 GT3.
We'll be posting updates from the event in just a few weeks time, so be sure to check out who got the top spot with the fastest time! In the meantime, visit the Evo Magazine website for more information.
Good luck to everyone competing!