The Perks of Having a Safely Insured Black Box Policy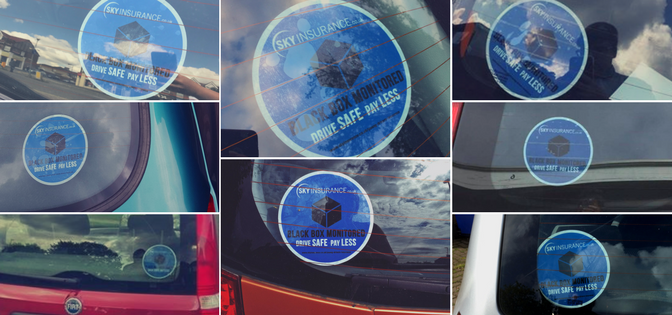 On

September 15, 2017

https://www.safelyinsured.co.uk
The Black Box revolution is truly alive and kicking. We can tell by the amount of young driver customers sending us their snaps of their new Safely Insured Black Box stickers on their cars!
These stickers are a brilliant way to fend off those pesky tailgaters. And also to let other drivers on the road know that you'll be sticking to the speed limit at all times (like you should be). However, there are many other perks of having this little Black Box in your car, let us just explain a few:
It makes you drive safer
It's important to fight the stereotype that all young drivers are terrible drivers. Having a Black Box is an opportunity to prove that myth wrong. Opting in to have your driving data monitored is a great way of proving that you don't deserve to be put in the "dangerous driver" category! Or paying the insurance premium of one.
How's your driving? Take a look for yourself
Want to know just how well you've been driving? Checking your driving score can be as easy as checking your Facebook or Twitter feed. Log onto your own online driving dashboard to see your unique driving score at any time. This means you can see exactly what areas of your driving to improve and which parts are your strong points.
It could save you money on renewal
We all know that buying insurance as a new driver is a pain due to the price tag, but having a Black Box enables you to prove that you are a consistently safe driver. You should not to be put into the "dangerous driver" category. This means when it comes to renewal, you should see a price reflective of your driving performance.
Safely Insured Bonus: No nasty surprises due to our unique intervention system
Unlike other Black Box policies, our young driver team at Safely Insured go the extra mile to keep our customers safe on the roads. If your driving score is dangerously low or inconsistent, we will contact you to discuss why this has happened and offer some helpful advice on how to improve this. Other companies will simply send a letter or an instant hefty fine, however, we make the effort to find out why your driving data may be looking abnormal.
______________________________________________________________________________
We've already sent out over 100 Black Box Insurance stickers to our young drivers who have a Black Box policy with Safely Insured and will continue to send them out for free! If you haven't got yours yet, you can email us with your full name, address and car registration to [email protected] or on our Facebook, Twitter or Instagram to receive your free black box sticker.
Also, if you register for your free Black Box sticker and send us a picture of it in your car, you'll be automatically entered into a prize draw for a £50 Amazon Voucher!
Click here for more information and full terms and conditions
If you're a young driver and need car insurance, call 03303 331 256 to get a quote. Or feel free to message us on social media for one of our specialist team to call you back. Find out more about Black Box Insurance from our website page.