Customer Car Feature: Phat's modified Honda S2000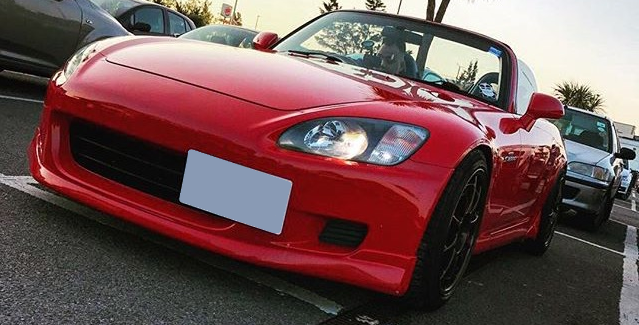 On

May 25, 2018

https://www.safelyinsured.co.uk
This beautifully well-kept modified Honda S2000 belongs to our customer, Phat. He's owned the car for 2 years and there's no sign of him selling it anytime soon.
The Honda S2000 is a roadster, manufactured by Honda. However, it's no longer in production as they were manufactured from 1999-2009. This makes us sad, but nevertheless it's a fantastic car – they're usually snapped up quickly whenever they go up for sale. So, where does the name come from? Well, that's easy. It's because of its engine displacement which is 2.0 litres. Another fun fact – the production version of the car was launched in 1999 to celebrate Honda's 50th Anniversary. We do like a car that celebrates an anniversary!
Now you know a little about the car, let's look at the modifications that Phat has added to his S2000…
Phat's modified Honda S2000
The modifications:
Full catback exhaust
BC coilovers
Grooved front / rear brake disc and PBS pads
Braided brake lines
Enkei NT03 copper bronze alloys
Carbon cooling plate
Custom glovebox pioneer subwoofer
Alpine mrx v70 amplier
Alpine type r 6.5 components
Red leather heated seats
OEM front lip and side strakes
Smoothed front bumper
OEM colour coded hardtop
We asked Phat if he aspired to add any further modifications to the car in the future. He responded, with of course, yes. Here's the list he provided:
Active rear wing
Supercharger with aem v1 ecu
ASM front bumper
ORM facelift rear bumper with jdp diffuser
Facelift headlight and tailights
Polybushed arms and subframe
Car Insurance for a modified Honda S2000
Insurance for a modified car differs to that of a standard car. All of the modifications / specification of a modified car needs to be taken into account in order to provide the appropriate level of insurance cover. For example, here at Safely Insured, we offer cover on the basis of 'Like-for-like modifications cover' and 'Agreed Valuations Cover'. These types of policies are great for modified cars, whereby their actual value / specification differs to that of the standard version of their car.
Visit our Modified Car Insurance webpage for further information.
More Information: Modified Car Insurance | Performance Car Insurance | Safely Insured Website | Get a Quote | Call Us