6 roads around the world to drive on before you die - Safely Insured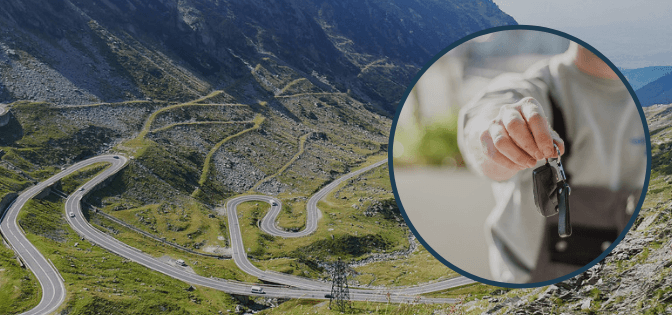 On

October 16, 2019

https://www.safelyinsured.co.uk
What's even better than owning a car you love? Driving that car on spectacular roads around the world.
Some days we wish we could escape from the endless traffic and countless potholes of our dreary UK roads. So let's take a journey to some of the most stunning routes around the world that deserve to be on any car enthusiast's bucket list.
Transfagaran Highway – Romania
This famous highway had been praised by the likes of Jeremy Clarkson and car enthusiasts across the globe.
Enjoy the stunning views of the Southern Carpathian Mountains whilst climbing to an altitude of 2,034 meters. But you'll need to keep your wits about you to master those sharp curves and dives that the mountain throws your way!
Stelvio Pass – Italy
Bordering Switzerland at an elevation of 2,757m above sea level, this one isn't for the faint hearted!
Popular with tourists due to its feature on Top Gear as the "greatest driving road in the world" (despite being debunked by the Transfagarasan Highway later on), it's a more than worthy road to stick on your bucket list!
Seven Mile Bridge – Florida
If twisty turns aren't your thing, but tranquil ocean views are, then the Seven Mile Bridge could be more suited to your bucket list. Running a total of 7 miles (well, 6.8 if you're picky) from Marathon City to  Little Duck Key of Florida, it's one of the longest bridges in the world. Beats the M25 any day!
Image credit: KAREN BLEIER/AFP/Getty Images
Big Sur – California
If you are looking for a road trip with dramatic scenery, look no further than the Big Sur. Featuring a long isolated stretch of road across an undeveloped coastline, it's guaranteed to take your breath away.
Co-ordinate your visit with Monterey Car week for the cheeky bonus of an epic car event in this coastal paradise.
The Atlantic Road – Norway
Island hopping from the comfort of your car seat? No we're not talking about the channel tunnel.
We're talking driving on bridges over the ocean, from islets to skerries in one of the most scenic countries in the world. You might even spot a few seals or whales whilst you're cruising!
Tianmen Mountrain Road – China
If you're a car enthusiast with a fear of heights, we would recommend to stay away from this one! Located in the Hunan province of China, the Tianmen Road features 99 hairpin bends and raises from 200 meters to a staggering 1300 meters.
We know that China is a bit of a commute, but there is seriously nothing else in the world quite like this.
Are you planning on visiting any of these roads around the world? Did we miss any that are on your list? Let us know in the comments.
For more car-related content and discussions, follow us on social media: