Team Safely Insured / Driftworks British Drift Competition Round 4 Report - Performance Cars | Modified Cars | Young and Learner Drivers | Safely Insured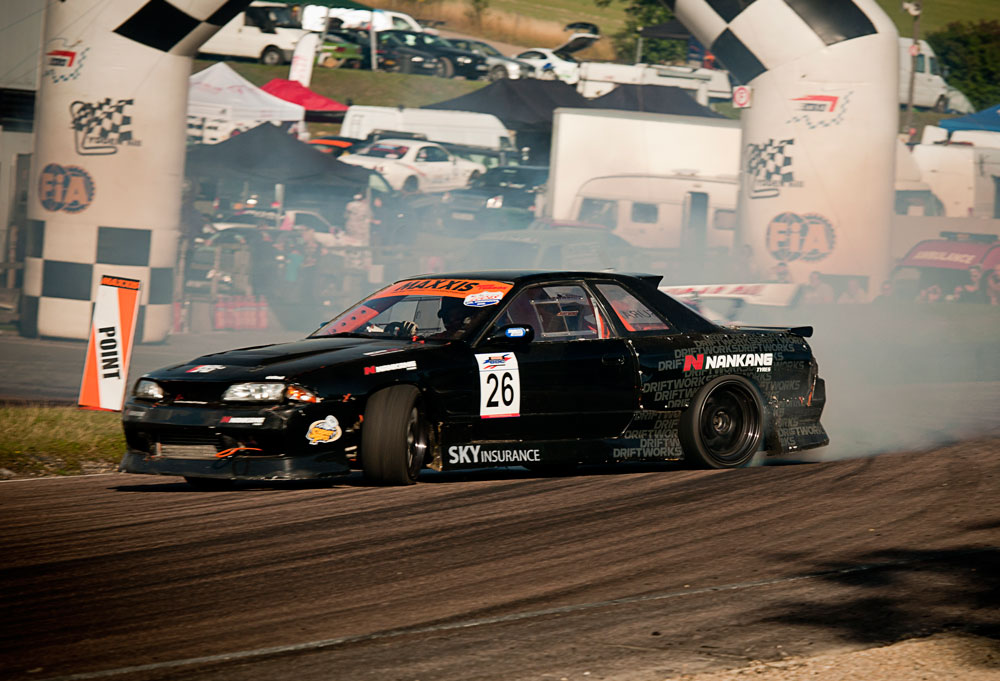 On

August 13, 2013

https://www.safelyinsured.co.uk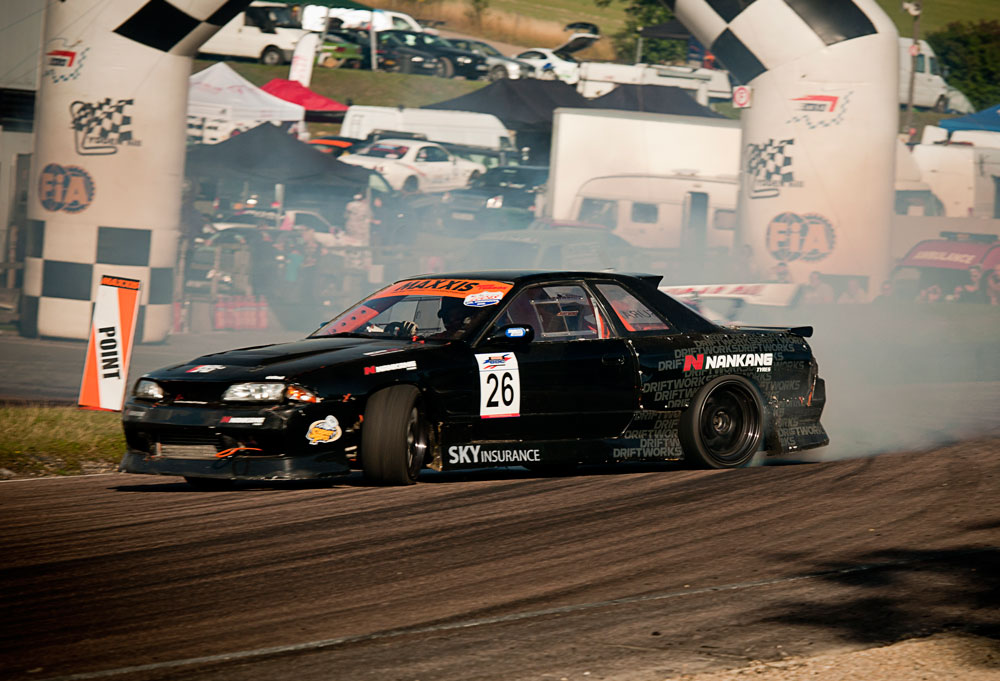 The British Drift Championship moved to Lydden Hill in Kent for Round 4.
Team Safely Insured Driftworks were sitting in 7th place having been plagued with minor mechanical issues that meant we hadn't progressed past the top 8 all year.
Our luck wasn't about to change.. At least not immediately anyway! Driver Phil Morrison had experienced a clutch failure in the R32 Skyline in the first run of practice on the Saturday and spent three hours removing the gearbox and fixing it. It was a temporary fix though, and no one knew how long it would last. We managed to get out for qualifying just in time and came 3rd, which was a hell of a feat considering Phil had no practice!
For the main event on Sunday, Phil had drawn Mark Huxley in the top 16, who drives the fantastically huge Volvo. Phil took this win after Mark suffered understeer on the first corner in his lead run. The Volvo is definitely a crowd pleaser though, if you haven't beeen to a BDC event, it's worth it just for the Volvo!
In the top 8, Phil drew Wes Keating in his super competitive sequential gearbox Nissan 200SX S13. Unfortunately his fuel system played up, and we went through.
In the top 4, we were against Mike Marshal in his 2JZ powered BMW E36, who has been going very well all year. Upon pulling away Phil noticed the clutch started to slip a little, but managed to hold it together and take the win with superior proximity.
Onto the final against Mark Luney in the Toyota Supra, which is the best prepared car in the championship. A big name final battle! With the clutch slipping we knew we were at a serious disadvantage, but Phil lead well. When in the chase run the clutch really started to slip and Mark pulled around 8 car lengths in the leadup to the first corner. Phil managed to reduce this to almost 0 within the first corner with a brave lunge late on the brakes, and with fingers crossed when going for the final clutch kick. He managed to stay right on the rear quarter panel of Mark with the clutch spinning all the way to the last corner. Taking the win