Customer Cars - Michael's Immaculate Supra - Performance Cars | Modified Cars | Young and Learner Drivers | Safely Insured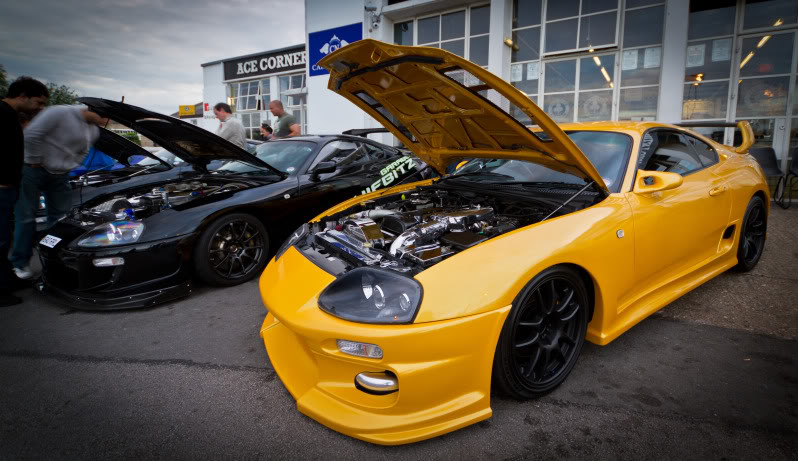 On

April 10, 2014

https://www.safelyinsured.co.uk
Customer Cars, this week:
Michael had a fabulous example of the twin turbo Supra to begin with but after some issues with his original bodywork shop he enlisted the help of  Xquisite Automotive-Croydon to pick up the pieces and move his car forward and in accordance with their namesake – it'll come as no surprise – to an exquisite standard.
Today and quite rightly, it is one of the highly respected Supra's on the formidable car club forum – www.mkivsupra.net.
The attention to detail throughout and fine workmanship stands out by a country mile with this vehicle and in it's stunning liquid yellow paint job – this car turns heads everywhere it goes and so it was not just the outside of the car that got the full makeover. (Clearly a man of taste) He went to work on both the interior and the engine bay with stunning results:
Needless to say, the car has been modified to perfection and a testament to both owner and those who have worked on the car – I think you will agree the car is stunning and well worth all the hard work that has been poured into it.
A huge thank you Michael for allowing us to write this article.
And a big thank you to Superfly-auto for provision of images.
We take huge pleasure in insuring your pride and joy – please call us for a quote
03303 331250
Or request a call back
We can offer breakdown cover for vehicles over 15yrs old: Click Here
We can offer you 10% off all MOMO products: Click Here
Running the 10 km Warrior Adrenaline Race – Please Support this wonderful cause