TVR is back and with some exciting news!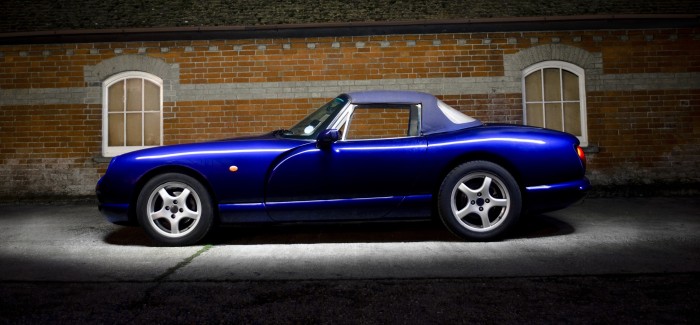 On

June 15, 2015

https://www.safelyinsured.co.uk
TVR – The British manufacturer of sports cars everyone has heard about. The Marque which left a trail of despair and heartache when it produced it's last model in 2006 and then ceased business, is now set for return!
The History of TVR
The marque was once well known for being the 'third-largest specialised sports car manufacturer in the world'. TVR was originally founded in 1947 by Trevor Wilkinson. From then to now, the Marque has witnessed a few owners, all of whom had their individual 'era of cars' named after them. With a passion for performance cars and the technical expertise to put ideas into practise, Trevor Wilkinson set about his mission to create an all new performance car Marque.
TVR designed and manufactured many performance cars within it's reign from 1956-2006. Each model was classified in an 'era' relating to the company owner at that time.
Here are some examples of different models of TVR classified within separate eras:
'Trevor Wilkinson Era' 1956 – 1967
TVR Grantura
TVR Griffith
'Martin Lilley Era' 1966 – 1984
'Peter Wheeler Era' 1984-2006
'Nikolai Smolenski Era' 2004 – 2006
TVR and it's plans for the future
The rights to TVR were brought in 2013 by Les Edgar, a British Businessman. This year, the Marque announced that it would be partnering with Cosworth and Gordon Murray Designs to revitalise the Marque. Hopefully TVR can mend the broken hearts of TVR fans by correcting the errors of previous models and bring back to life the foundations installed within the consumers minds many years ago.
Here's some information on the new partners:
Cosworth – Cosworth, founded in 1958, is a 'high performance engineering company'
Gordon Murray Designs – Gordon Murray Design Consultancy was established in 2007 by Executive Chairman, Gordon Murray. Gordon Murray designs F1 cars and has worked with infamous Marques such as McLaren. He is well known for his design of the 'F1 road car'.
The longevity of the Marque is something of focus to TVR with them announcing that 4 new models are to be put into production over the next 10 years with the first model release being unveiled in 2017.
For the first model, we can expect to see a v8 engine with a manual transmission within a two seater coupe/ convertible as stated on the TVR website. One thing that is without a shadow of a doubt is that the design of this vehicle should be none other than impeccable. With a lot of modern day competitors to compete with, the Marque has to come up with something pretty spectacular to once again penetrate the market at a high level.
Not much further information has been disclosed as yet. Good job on the suspense aspect TVR!
As car enthusiasts ourselves at Safely Insured, we hope that this time the Marque can get it right, correcting all previous errors. Let's hope we are soon to hear the the famous TVR exhaust roar on the roads again!