Performance Cars: The Toyota GT86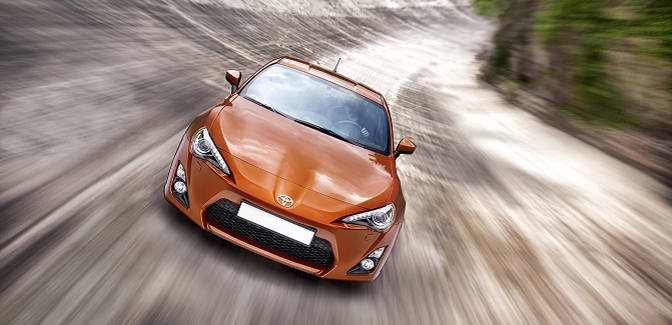 On

March 9, 2016

https://www.safelyinsured.co.uk
The Toyota GT86 is the predecessor to the 1980s' AE86 (Hachi Rocu), which is a cult classic in anyone's book.
The GT86 was introduced due to popular demand amongst Japanese car marque fans. Many people longed for Toyota to create a sports car. A car with a dominant place in the performance car market and a car which all true car enthusiasts would love to take out on the track, yet would also enjoy driving day to day. So, Toyota teamed up with Subaru to respond to the demand and developed the Toyota GT86.
The Toyota GT86
The Toyota GT86 was developed by Toyota and Subaru, but is manufactured only by Subaru. The GT86 range, which started production in 2012 (and continues to the present day), has various versions to choose from: the Standard Trim, the Primo, the Giallo, the Aero, the TRD and the Blanco.
Let's discuss the standard trim and see what kind of specifications it has to offer…
Firstly, it is a 2.0 litre, 2 door Coupé with a list price starting at £25,000. You can choose between a 6 speed manual, or a 6 speed automatic, gearbox. The car shifts from 0-60mph in 7.4 seconds and can reach a top speed of 140mph.
Secondly, it runs at around 197bhp and has 16 valves in a flat four layout. In addition (the best point of all), the engine is naturally aspirated as opposed to forced induction.
The car is designed for true enthusiasts and this point is further accentuated by the fact that the car is rear-wheel-drive, which as any true enthusiast will know – is great for the use of a sports car. It's fitted with an LSD as standard and was made even more appealing to enthusiasts by fitting the GT86 with alloy wheels that don't follow the trend of being over-sized. Toyota went with a slimmer / narrower wheel and tyre so it wouldn't generate too much grip, following its predecessor, the AE86 (Hachi-Rocu).
Insurance for a Toyota GT86
The Insurance group for a GT86 is group 33. This is just above mid-range of the 1-50 group ratings. An insurance group rating is dependent on a wide variant of factors, these include:
Car performance
Car safety
Car security
Damage costs
Parts costs
Repair costs
Repair times
In general, a lower number will represent a lower insurance premium, whereas a higher number will represent a higher insurance premium.
Performance Car Insurance
Due to the higher value and higher power of most performance cars, a lot of performance cars have a higher insurance group rating. However, there are a number of things you can do which are recommended by many insurers:
Add a tracking device
Secure the car in a garage overnight
Opt for a limited mileage policy
Increase your excess
When it comes to your performance car, it's always a good idea to take out Comprehensive Insurance Cover and there are numerous policy options available to ensure the real value of your car is taken into consideration.
The Toyota GT86 is a performance car many love to drive. It's great for both track and road use. It not only allows you to have fun when out on the track, it also allows you to get from A to B in style.