Is Britain hosting Europe's first-ever autonomous car track day?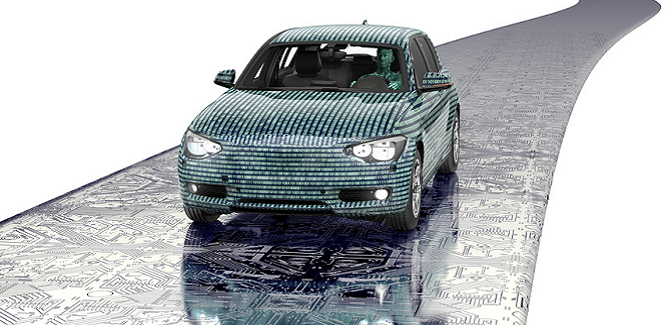 On

August 9, 2016

https://www.safelyinsured.co.uk
According to Car Scoops, the answer is yes – Britain is due to hold the first-ever autonomous car track day. The track day will take place in November and will be hosted by Bruntingthorpe Proving Ground.
Now, this may or may not be a ground breaking moment in the history of autonomous cars, but one thing is for sure – it's a great way to test the limits of the cars in a safe and controlled environment. This means the cars will be tested and maxed out with full force applied, without all the normal dangers of public roads applied.
The Autonomous Car
What is an autonomous car?
An autonomous car (which can also be referred to as a self-driving car, driverless car or robotic car) is a car which is capable of driving without the need of human input. The computer technology within the car is capable of detecting its surroundings and as such, will navigate whilst sensing the environment around it.
How long ago was the first autonomous car made?
Experiments on automated cars took place as far back as the 1920s. More promising advancements took place in the 1980s whereby the cars were more self-sufficient and had true autonomous attributes. This started in the early 1980s with the Carnegie Mellon University's Navlab and ALV, and then again in 1984 with projects from Mercedes-Benz.
Why is a track day a good idea for an autonomous car?
Leading manufacturers, such as Tesla, Jaguar Land Rover, Nissan, and Volvo, all have the funding to test their autonomous cars on the roads and go through all the legal and required safety regulations. Smaller companies however, who are pioneering their own autonomous cars, may or may not have the funding to do this. Testing autonomous vehicles on track days is a great way to gain further insight and knowledge into the technology, without the threat of safety failures.
Will there be more of these types of event in the future?
Yes; after the initial track day in November in the UK, similar track days will also be held in other countries. These countries include France and Austria.
We will keep you updated with further information of this autonomous car track day, nearer the time of its commencement. For now, have your say on whether you think autonomous vehicles are the way forward or not…
Would you feel safe in an autonomous car?

Further information: Track Day Insurance