Performance Cars: the Subaru WRX STI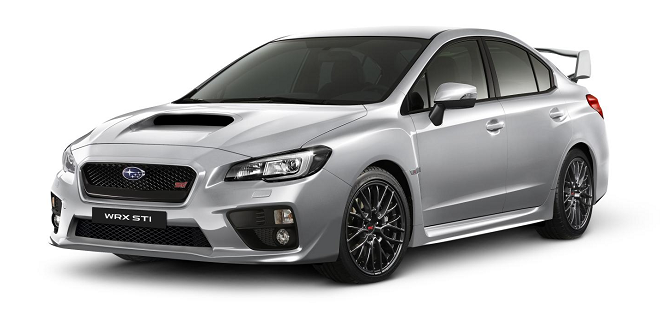 On

August 26, 2016

https://www.safelyinsured.co.uk
Performance cars come in many forms and many marques produce them, including Subaru. The Subaru WRX STI is a car whose appearance cannot be mistaken and whose performance is never understated. From the car's robust and muscular exterior to its high-performance-rivalling assets under the bonnet, the love of the Subaru WRX STI has been alive in many enthusiasts' hearts for many years.
The car can be bought from new for £28,995 which, in reality, is a small price to pay considering it rivals more high-end competitors such as the BMW M3, which is considerably more expensive. From new, a BMW M3 would set you back anywhere from £56,605 – £62,100. As Subaru themselves say, "Subaru's WRX STI series offers turbo speed in a stylish & sleek vehicle". For the purpose of this discussion, we're going to discuss the '2014 – present' model.
Performance Cars: the Subaru WRX STI (2014 – present)
When describing performance cars, the Subaru WRX STI is definitely a more powerful one out of the bunch. It has a 2.5 litre turbocharged petrol engine. It can get from 0-62mph in a hair-raising 5.2 seconds. The power comes from many angles, with it also packing 296 BHP.
In terms of its build, the car is a four-wheel drive, enabling all of the power distributed across the car to keep a level balance when out on the roads. The car was also fitted with a 'central limited-slip differential' which pushes 50% of the power to the front of the car, and 50% of the power to the back. This provides further evidence of just how well distributed the balance is throughout the car.

There are also different 'modes' in which you can drive the car. It was created with three inbuilt 'throttle response modes'. Basically this means there are a number of throttle functions for a number of different scenarios. These modes are as follows:
The 'I' mode – this considers fuel economy whilst driving at a sensible speed whilst on your journey.
The 'S' mode – this provides a faster pace with a sportier experience in order to kick things up a notch.
The 'S#' mode – this mode provides precise throttle control which enables the car to enforce the correct amount of power, releasing more power from the engine.
Insurance for a Subaru WRX STI
The insurance group rating for the Subaru WRX STI is pretty high, as it's placed at group 40. This is due to the speed of the car, repair costs, parts costs, and many other factors. In order to ensure a car of this grouping is covered, with all of its assets and attributes protected, many would opt for a Performance Car Insurance policy. A Performance Car Insurance policy is more detailed and is designed to cater for the specific needs and requirements of a car with more power than standard. When considering insurance, claims costs, and parts costs, it's important to consider the difference in needs of performance cars, as opposed to standard cars.
Further Information: Performance Car Insurance | Safely Insured