Telematics Insurance: the Business Benefits in 2016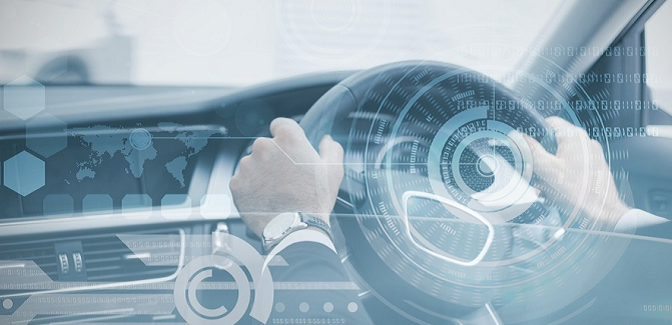 On

August 17, 2016

https://www.safelyinsured.co.uk
Telematics Insurance is on the rise yet again, and this time it's amongst business users, as well as young drivers. Telematics Insurance enables insurance companies to assess an individual's driving and therefore offer renewal premiums based on how well they drive. In effect, the better a person drives, the lower the premium upon renewal.
Telematics Insurance works in the form of a black box device being fitted to a vehicle. The driving styles of the individual driving that vehicle are then assessed and categorised. The box will measure elements such as speed, braking levels, and distance of journeys, in addition to the times of day an individual will drive. This information is then collated and the driver is provided with a 'driving score'. The score will reflect how good they are at driving and will be a poignant piece of information for the insurance company when the policy comes up for renewal.
Telematics Insurance – the Business Facts
In addition to a lot of young drivers taking up Telematics Insurance in a bid to lower their premiums upon renewal, many companies are also taking up Telematics policies in order to reduce the costs of their business fleets. This is a cost-effective solution for their insurance requirements and it also helps out management when it comes to driver analysis and simplifying business processes.
Increase in Telematics Insurance policies amongst businesses…
According to the recent telematics report released by the RAC, the take-up of Telematics Insurance amongst businesses has almost doubled in less than a year. According to the survey, in 2015 only 38% of those surveyed had telematics devices in their vehicles. Compare this to the results in 2016 whereby 65% of businesses had telematics in their vehicles – and you'll see there's been a tremendous increase in take-up numbers.
Reasons why businesses take out telematics policies…
As explained above, there are a variety of reasons as to why Telematics Insurance can benefit businesses. From those surveyed, the RAC found out some of the main benefits which businesses are experiencing as a result of using telematics. The results are as follows:
55% of businesses managed to reduce their fuel costs
43% of businesses experienced fewer accidents
31% of businesses saw a reduction in maintenance costs
From this, it would be fair to conclude that not only can you potentially save on your insurance premium, you can also save on numerous other associated factors, such as: fuel costs, accident and claims costs, and also maintenance costs.
What sectors use telematics?
At present, the sectors with the highest usage are:
Business services at 70%
Retail at 67% 
Construction at 66%
These are huge percentages and clarifies the subject as to whether or not different industry sectors can all benefit from telematics.
Why choose telematics for your business?
With the above information taken into account, it's apparent that more and more businesses are turning to telematics to provide a more cost effective solution to their insurance needs. All cars on the road are required by law to have insurance. However, if you can potentially reduce those costs, whilst at the same time, refining your business processes, then why wouldn't you? If this also gives you the option to save on fuel costs, vehicle maintenance costs, and claims costs when it comes to accidents, surely it's a win win situation? Telematics also proves its validity and purpose across different business sizes as well as sectors. Any business from a fleet of 2 vehicles, all the way up to 100+, can benefit and it seems the world is realising this, now more than ever before.
Further Information: Telematics Insurance | Motor Fleet Insurance
How about you? Do you think telematics is a step in the right direction for businesses?
Do you think Telematics Insurance is the way forward for businesses?