How Temporary Car Insurance Could Help Your Christmas Run Smoothly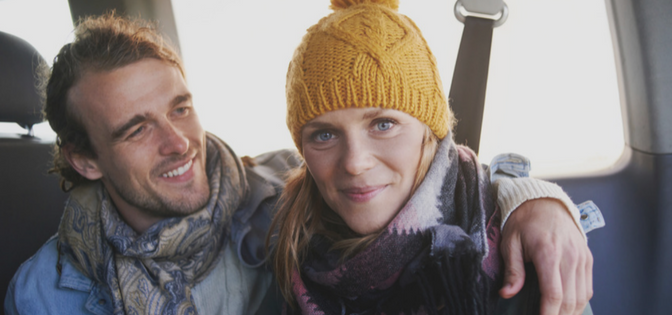 On

December 20, 2017

https://www.safelyinsured.co.uk
It's that time of the year again! As we all scramble to be with our families, we can't deny that stress becomes a part of the festive season. This is where temporary car insurance could help you out.
Here at Safely Insured, we offer a great way to compare options when it comes to buying temporary car insurance. By entering just a few pieces of information, we can offer you a list of results from the best policies in the short-term car insurance market. It's up to you to select which option suits you the most. It's simple really!
Curious? Click the button below to see how easy it is…
So, we've listed a few reasons how short-term car insurance could make your Christmas a little less stressful this year!
Cover for your friends
We all know that Christmas parties are at large during the seasonal period. It may be the case that you have too many mulled wines and can't drive back home. If this happens, you can get a friend covered on your vehicle (who is under the limit) to drive you home (or to the next party) in just minutes. Our comparison site has options available for this situation.
Upgrade your size
Christmas trees, presents, family members – can the size of your car accommodate them all? Avoid a tight squeeze by getting temporary cover on a bigger car for the day. Or if you need even more space, our comparison site has a selection of products offering temporary van insurance cover from 1-28 days.
Click Here to Compare Quotes Now
Share the driving
Let's be honest, there's not many people who like long car journeys. If you're planning a long-haul road trip to see the relatives this season, why not get another driver covered on your car so you can share the driving? This is also a great solution to driving fatigue that occurs on these trips.
Cover available immediately in case of spontaneous change of plans
It's nothing short of chaos when your family comes together. If your family is one of those who change their mind about their plans every 5 minutes when they're together, temporary car insurance could help.
We offer policies that range from 1-28 days, which will give you the freedom to pass on the driving to another family member at any time during the festive period. This means you could get everyone from A to B with as little hassle as possible!
Drive instead of relying on public transport
We all know that public transport can fall apart at this time of year. Why not avoid all of that and make your journey in your own time? No need to worry about those train delays or lack of seats this Christmas!
---
Temporary Car Insurance
Whatever your plans this Christmas, we want to make sure that you are getting the best value temporary car insurance cover.
The temporary car and van products that we compare, all have their own individual websites where you can purchase the cover.  We Search – You Save!