The Biggest Car Events of Summer 2018 - Safely Insured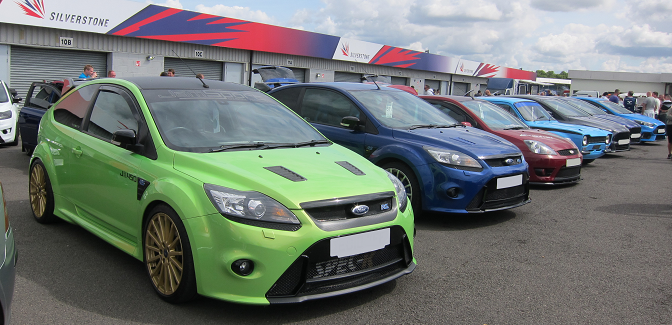 On

May 15, 2018

https://www.safelyinsured.co.uk
It's that time of the season again when all car enthusiasts come together to admire the classics, the modified and the exciting new innovations.
Here at Safely Insured, we especially love the buzzing atmosphere of a summer car event and the great conversations that happen between fellow car fanatics.
We've sought out the most exciting car events that are happening all over the UK this Summer, so you can decide which ones to book into your calendar.
London Motor Show
When? – 17th-20th May 2018
Location – ExCeL London
The London Motor Show has been labelled as the UK's largest automotive retail event. Hosted in the city of London, bring the whole family for a day of great entertainment and exhibitions!
More info & tickets: https://thelondonmotorshow.co.uk/visiting2018/
Ford Fair 2018
When? – Sunday 5th August 2018
Location –  Silverstone Circuit, Northampton
It's no secret that Ford Fair is one of the most prestigious car events in Europe. Showcasing both classic and latest performance Fords, the event is described as "the ultimate celebration of the blue oval". Complete with track sessions, competitions and much more, it's not one to miss!
More info & tickets: http://www.fordfair.co.uk/whats/whats-2018
Classic Ford Car Show 2018
When? – Sunday 12th August
Location – Battlesbridge, Essex
For those with a soft spot for the classic works of Ford, this is the car event for you. See the cars that kick started Ford's legacy and celebrate the 10th anniversary of the event by joining the unveiling of several never seen before builds!
More info & tickets: http://www.classicfordshow.co.uk/classicfordshow
Goodwood Festival of Speed 2018
When? – 12 July-15th July 2018
Location – Goodwood House, West Sussex
Join one of the biggest celebrations of motorsport and car culture this Summer. To celebrate it's 25th Anniversary, this year's theme is Silver Jubilee and will pay homage to motoring's and motorsport's greatest pioneers. A special weekend for anyone who truly loves cars.
More info & tickets: https://www.goodwood.com/
Ultimate Street Car 2018
When?- 3rd-5th August 2018
Location – Santa Pod Raceway
For all of our customers who love their modified cars (and there's a lot), we couldn't miss out Ultimate Street Car 2018. This is the place to be if you wanted to see (and hear) some of the finest modified and performance cars from all around Europe.
There's also tons of other entertainment available; the event has even included performances from Lethal Bizzle and General Levy in the past!
More info & tickets: http://www.ultimatestreetcar.co.uk/
Trax 2018
When? – 8th July 2018 – Donnington
Locations: Silverstone / Donnington
 7th October 2018 – Silverstone
Referred to as the "ultimate performance car event", Trax 2018 is the perfect opportunity for car enthusiasts to really put their cars to the test! Track sessions are available for drivers of all experience levels, or if you're more of a spectator, there are plenty of displays to admire.
More info & tickets: http://www.traxshows.co.uk/
Get a Track Day Insurance quote
Track Day Insurance from Safely Insured
Here at Safely Insured, we know how important it is to showcase your pride and joy both off and on the track. That's why we have an insurance product that enables you to get covered online instantly.
This acts as a separate policy to your standard motor insurance policy. Meaning that it has no effect on your no claims bonus in the event of a claim whilst out on a track.
For further information, our Track Day Insurance web page contains all the information you need regarding this type of insurance. There's also a Q&A section at the bottom of the web page, you never know, the answer to one of your questions may be there!
If you'd like to get a 'Track Day Insurance' quote, click here.
More Information: Safely Insured website | Track Day Insurance | Get a Quote | Call Us