What is Imported Car Insurance?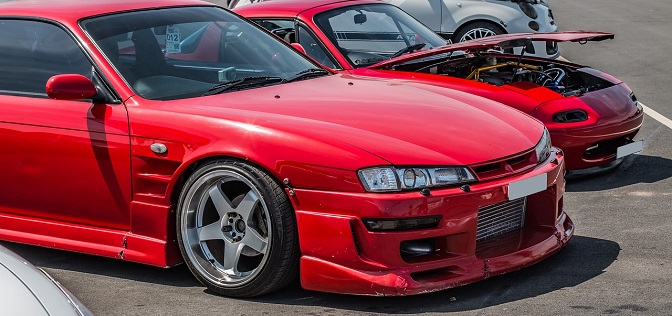 On

May 14, 2019

https://www.safelyinsured.co.uk
Why would you need Imported Car Insurance? Well, maybe you've found your dream car online – you want to buy it from abroad and import it to the UK. Or maybe you're considering moving to the UK and bringing your car along with you? There are various reasons, but these are the more common ones!
Insurance companies often classify imported cars as non-standard and therefore standard car insurance will not provide the sufficient level of car insurance. Some of the main reasons as to why insurers are careful to insure them is due to the risks involved. These include: the risk of theft and the availability of replacement parts. But have no fear – this doesn't stop the specialists from being able to offer cover!
Imported Car Insurance
This specialist type of insurance isn't offered by all insurance companies. Here at Safely Insured, we specialise in niche types of insurance and you guessed it – Imported Car Insurance is one of them. We understand that you might find your dream car online and want to import it to the UK – we understand that you want to turn your dream into a reality. Likewise, if you're moving to the UK and want to bring your car with you instead of having to buy another one. It's best to weigh up your options to see what will be more cost-beneficial for you. Do you import your car to the UK? Or do you buy a new one? The choice is yours, but we're here to make insuring your imported car as easy as possible.
The Imported Car Insurance policies we offer can be tailored to suit your needs. Just some of the benefits of this type of policy, with Safely Insured, include:
Left-hand Drive Car Cover
Cover for Imported 4x4s
Modifications Cover
Breakdown Cover
Some of the more popular imported cars we put on cover are:
Nissan Skyline R32, R33, R34, GTR
Honda Civic Type R EK9, FD2
Toyota MR2 Turbo, Supercharger
Honda Integra DC2, DC5
Mitsubishi FTO
Subaru Impreza
Mitsubishi Evo
Mazda Eunos
We've recently written about an extremely cool Ford Falcon we have on cover, which was imported to the UK all the way from Australia. You can read more about this particular car and its story, by clicking here.
For more information, simply visit the Imported Car Insurance webpage on our website.
Safely Insured
Safely Insured are the specialists when it comes to insuring non-standard risks. We not only offer imported car insurance; we also offer modified / performance car insurance and non-standard household / property cover.
Many of our specialist sales team are car enthusiasts. So, you can rest assured that they understand the specific requirements of your car and its unique capabilities / design.
For more information, just get in contact with us. There are several ways to do so. Here are some of the main options: Call Us | Visit our website | Get a Quote | Message us on Facebook