England International Rugby Player Hannah Botterman tells us about her Safely Insured Black Box policy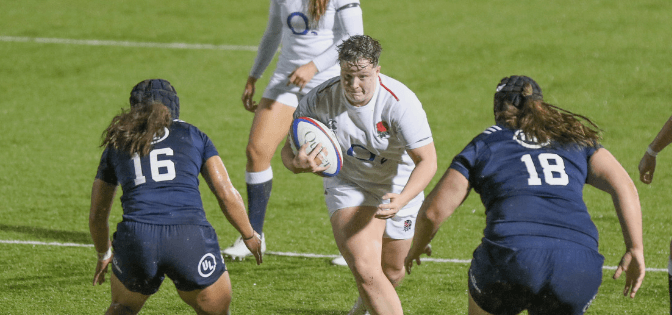 On

September 20, 2019

https://www.safelyinsured.co.uk
Photocredit: Kent Sports Images
Black box insurance has been rising in popularity in the past few years. So, it's no surprise that even an England international rugby player like Hannah Botterman uses a Safely Insured black box policy to help improve her driving.
We checked in with Hannah to find out how she uses her black box to monitor her driving.
What made you decide on a Safely Insured Black Box policy insurance for your first car?
It allowed me to bring down the price of my insurance considerably, and I'd say definitely made me a better and safer driver because of it. It was a great choice!
What have you found good about having a black box?
Like I said previously it's definitely made me a safer driver, its ensured I've got no speeding fines and kept me within the speed limits and meant that all in all, I've been a cautious driver that's saved me from other road users quite a few times!
Have you found anything difficult about having a black box?
Apart from giving myself the correct amount of time to get to any given place because you can't – as the saying goes – 'put your foot down', but nothing's difficult about it at all!
What was more nerve-racking? Playing for England for the first time or your driving test?
Tough one that! England was nerve racking but so enjoyable once I was into the game! However, my driving test was nerve racking throughout, and a lot was riding on it, so I'd have to say my driving test!
What's a good piece of advice that's helped you as a new driver that could help others?
Always be alert to other road users, and driving fast doesn't mean you're super cool, it'll be the opposite if you get a fine or even worse lose your licence!
Many thanks for Hannah for taking the time out of her busy schedule to speak to us about her Safely Insured Black Box policy. We wish her the best of luck for her upcoming matches!
Want to know more about our black box policies? Click to read our other articles below.
Curious about how much it will cost? You can get a quick quote based on just a few bits of information! Click the button below to get your price.
Follow Safely Insured Young Drivers on social media for updates and driving tips!
Facebook | Twitter | Instagram