Temporary Car and Van Insurance in 2020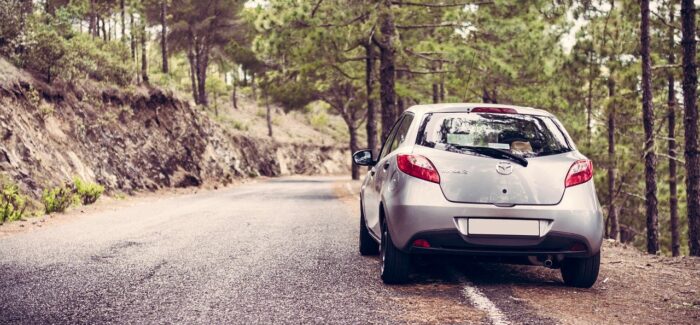 On

September 16, 2020

https://www.safelyinsured.co.uk
Temporary Car and Van Insurance is probably more prominent now than ever before. Why? Because of Covid-19.
More people are opting to travel within the UK rather than go on flights aboard. Whether this is due to uncertainity over travel restrictions, travel bans, self-isolation requirements or just personal preference, the UK is seeing a huge increase in people opting to travel within it. Basically, more people are taking road trips than ever before!
Temporary Car and Van Insurance from Safely Insured
Whether you're going on a road trip around the UK, taking a little break by the seaside, or you simply want to borrow someone else's vehicle, Temporary Car and Van Insurance from Safely Insured has got you covered.
---
What are the benefits?
Comprehensive cover from 1-28 days
Cover an additional driver on your car
Cover for you to drive someone else's car
Receive a quote by answering just 5 quick questions
Instant online cover – no phone calls required
Cover available for drivers aged 19-75
Short-term learner driver cover for drivers aged 17+
Compare quotes in seconds
Sounds good, right? To get a quote, compare quotes, or find out more information, simply click here.
---
Why might you need Temporary Car / Van Insurance?
To be honest, the reasons are endless. Let's list a few of them for you:
You need to borrow someone else's car because yours has broken down
Someone needs to borrow your car because theirs has broken down
You're moving house and need to borrow a van to move all of your belongings
You want to borrow someone else's car with comprehensive cover rather than third-party only
You're selling your car in a month and your annual insurance policy is about to expire – Temporary Car Insurance will fill the gap
Going on a road trip / holiday and you want to share the driving
Talking about road trips… Cornwall and the Lake District usually see huge influxes of people visiting this time of year. Depending on where you are located, these can be quite long journeys from A to B. What's the answer? Plan ahead! Don't just assume you'll be okay to do a 6 hour+ drive by yourself. Insure another driver on your car (who's travelling with you) so you have the option to swap seats should you find yourself getting tired or needing a break.
---
Get a Quote
If you would like to get a quote, compare a variety of quotes, or find out further information, all you have to do is visit our Temporary Car and Van Insurance webpage. Click here to be directed to the page.