Jethro Bovingdon - Q&A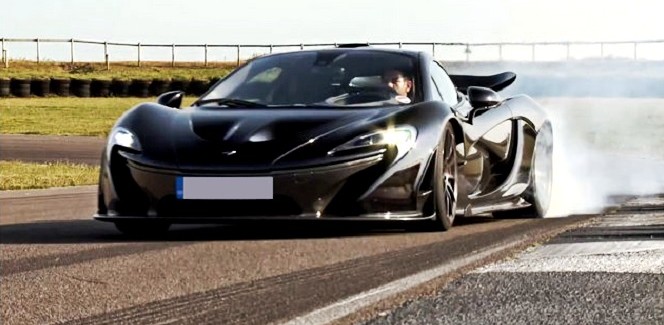 On

September 11, 2015

https://www.safelyinsured.co.uk
Anyone who know's a thing or two about how to drive a car would have heard of Jethro Bovingdon. His the man with the wheel firmly gripped within his hands (especially when going sideways). The man who doesn't just detail the specifications and say "wow" but the man who drives the passion into the cars. The man who tells the full force of the experience through facial expressions and an account of how the vehicle drives and handles. His one to beat when out on a track and he won't give you an easy ride in doing so. With over 14 years of experience and an extensive knowledge base to match, Jethro's reviews are both compelling and unique.
Intrigued yet? Let's find out more…
Jethro Bovingdon
In line with our continued affiliation with Evo Magazine throughout 2015, we gained the opportunity to speak with Jethro and put a few questions his way…
 "Can you explain a little bit about your job role?"
I think my official title is 'Contributing Editor' to Evo. That sounds quite grand but essentially it means I'm involved with first drives, road tests, track tests and big features for the magazine. Helping with ideas and driving wherever I can. It's a huge amount of fun.
"When did you first discover you have a passion for cars? And how did you get into the job you're in now?"
I've loved cars for as long as I can remember… My Dad always had weird and wonderful stuff when I was a kid and so it really was handed down from him. My two brothers are just the same.
As is the way with these things the job was just a matter of being in the right place at the right time. I'd finished University and needed a job. I wrote to Evo and they happened to be looking for somebody. It was a long process, I think I was interviewed in May and finally started the job in March the following year! It was worth the wait.
"You've been all around the world with your job. Where is your favourite place to drive?"
Again there are so many great locations. The Pacific Coast Highway on the west coast of the US is amazing, the Route Napoleon running from Grenoble down to the south of France is vast, quiet and stunningly beautiful and I still love going to north Wales to enjoy the roads and the scenery. If I had to choose one place I think it would be the Pyrenees, though. The N-260 east of Sort in Spain is just incredible.
"What's the best race track you've been on and why?"
The Nürburgring is the best race track there is, no question. Its nearly 13-miles in length, fearsomely fast, sometimes terrifying, endlessly challenging and unlike anywhere else on the planet. One lap there is like 50 at a modern GP circuit in terms of thrills and the challenge it represents. If you've never been you must make the effort. You can lap in your own car, hire cars from various places nearby or just go to soak up the atmosphere of a race weekend or 'tourist' lap session. And it's only 350-miles from Calais so there's no excuse!
"Out of all the cars you've driven, which one was the most exhilarating to drive?"
Wow, that's almost impossible to answer. In terms of road stuff the new hypercars are pretty intense – all running nearly 1000bhp and instantly responsive due to the hybrid technology. The Porsche 918 Spyder is my favourite of them – so polished, such an incredible noise and just mind-blowingly fast. But then something like a Caterham 620R or Ariel Atom 3.5R – lightweight, hugely powerful and totally track focused – are so intense and involving. I can't choose just one, sorry!
"Money being no object, what 3 cars would you have in your garage at home?"
This changes on a daily basis. Today I'll go for Porsche 997 GT3 RS 4.0 (this is a mainstay), Ferrari F50 (the greatest old school supercar) and a BMW M5 Estate (E60 generation) for shopping.
"If you could sum up your job, in just 3 words, what would they be?"
Rewarding, exciting, underpaid!
With a sense of humour prevailing, you can see why Jethro's reviews are so popular. Thank you Jethro, for your enthralling insights into your world of cars. We look forward to your next review!
Safely Insured are insurance specialists in performance car insurance and modified car insurance. Visit the Safely Insured website for further information.