The British Drift Championship 2016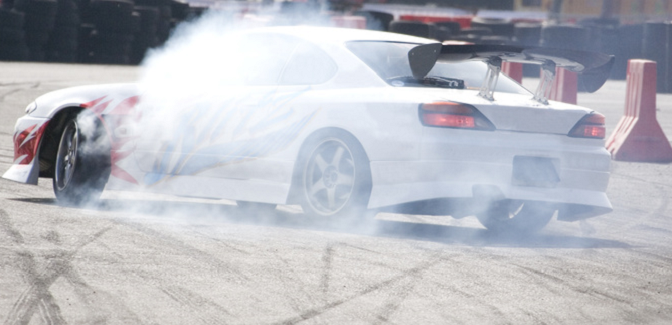 On

August 5, 2016

https://www.safelyinsured.co.uk
The British Drift Championship 2016 kicked off at Lydden Hill in April, and will halt play in September. Much like 2015, there are two divisions competing: The Pro class and the Pro AM class. These classes are split over 5 rounds, with the final round taking place at 'Anglesey Circuit' in North Wales, on the 17th and 18th of September.
Over the rounds drifters will compete for the highest amount of points. Drivers as young as 17 are taking part, such as Jack Shanahan. Jack is currently 1st place in the Pro class, yet this is no surprise as he won first place in that class last year. Will Jack take the title again this year? If so, he'll be the youngest drifter to ever win the title two years in a row.
The British Drift Championship: Dates
There are 5 rounds within the 2016 championship, with each of the rounds (apart from rounds 1 and 4) taking place at a different location. The dates and locations are as follows:
Round 1 – the first event took place on 8th and 9th April at Lydden Hill in Kent.
Round 2 – took place on the 18th and 19th June at the venue of 'Driftland' in Scotland.
Round 3 – took place on the 16th and 17th July at the original BDC event (which took place in 2008): The Teesside Autodrome.
Round 4 – will take place on the 20th and 21st August, once again at Lydden Hill in Kent.
Round 5 – the finale will take place on 17th and 18th September at Anglesey Circuit in North Wales.
The 2016 standings
As of the 5th August 2016, the current standings for both classes are as follows (but remember, these will change according to the results of the next two rounds):
Pro 
1st place – JACK SHANAHAN with 132 points, representing Team Driftworks in a Nissan Silvia S14
2nd place – MARC HUXLEY with 108 points, representing Team Darkhorse in a Toyota RA28
3rd place – SIMON PERRY with 105 points, representing Lassa Tyres Drift Team in a Nissan Skyline R33
Pro AM
1st place – BEN MANUEL with 113 points, representing Slide motorsport in a BMW e36 2jz m3
2nd place – DANNY GRUNDY with 106 points, representing Motor Parts World Drift Team in a Nissan 200sx s14
3rd place – CONOR SHANAHAN with 90 points
You can find out more details regarding the championship on The British Drift Championship website.
Driftworks
For many years we have sponsored Driftworks. They have numerous drivers such as: Jack Shanahan, Phil Morrison, Richard Grindrod, and Chris Smith. They regularly win drift competitions, including coming first at The British Drift Championship 2015 in the Pro class. We hope this year; they manage to do the same again. Good luck, Driftworks!
More Information: Modified Cars | Performance Cars | Track Day Insurance