Fully Loaded Cars: "we restore, customise, and maintain..."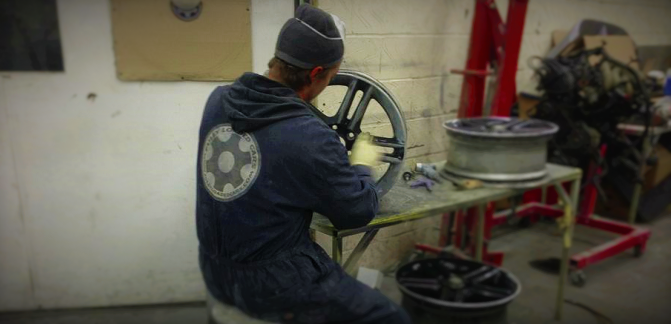 On

October 19, 2016

https://www.safelyinsured.co.uk
Fully Loaded Cars specialises in restorations and customisation's of all types of cars and have been in business for over 12 years. Marco, the owner, set the business up when he was just 19 and when asked why, his reply was "I realised I could do it on my own"; he followed his dream, his passion for all things vehicle related, and took a leap of faith – that has since paid off.
Whether you own a Vauxhall Corsa or a Maserati, Marco and his team are always willing to do their best to help you aspire to your dream car. They work on modified cars, high-performance cars, Japanese imported cars, classic cars – you name it! (much like the list of cars we can insure here at Safely Insured – just saying)
Fully Loaded Cars
Based in Tottenham, North London, the company has people from all over the UK bring their cars to them to get the overhaul they so truly deserve. Here's some of the services they provide: full resprays, custom builds, I.C.E. (in car entertainment), bodykits, accident repair, vehicle restoration, custom fabrication, vehicle maintenance, and fleet work. With such a great variety of work, we thought it would be a good idea to get a little behind the scenes and found out more about Marco and his business…
Marco's Story…
Marco – When I was 19, I realised I could go into business on my own – I had the knowledge, I just needed to prove that I could do it. It was from that point that I never looked back. Yes – at times it can be a little daunting, then, you just remember what your good at and keep going.
Cars – At Fully Loaded Cars, it's the variety of the work that keeps the passion for it alive. We work on the majority of car types, including modified cars and performance cars, from Mini to Lamborghini, and yes, we have even worked on celebrities cars before (high-profile ones). Once upon a time, we even worked on a 'one of a kind' prototype – a priceless experience.
Products – We use a range of high quality products and reputable brands to work on our customers cars. We use a lot of products from CrystalXtreme, who are a brand that create protective eco-friendly solutions, using nanotechnology.
Passion – When it comes to the passion that goes into our work, I always say; Building custom cars is a labour of love, well, that's why I do it, and when looking for someone new to employ, it's the main trait I look for in them. Our dream job is building others dreams.
Experience – Personally, I prefer experience over qualifications when it comes to trusting those to do work on cars. Obviously, it would all depend on the job a person was being hired for but I find qualifications overrated – I'm more into experience and passion.
Advice – I do have a piece of advice for anyone wanting to turn it into a career however – have deep pockets. It's not the most financially rewarding job but we do it for the passion!
Oh, and we also attend a range of car shows and events, so look out for us at the next big event!
Thank You…
We want to say a huge thanks to Marco for giving us the advice and insights he's obtained over the years in the car world. Thanks also for the awesome advice on the best route to take when entering the world of custom cars – we're sure there are many that aspire to follow in your footsteps!
Now, would you like to see more of the work Fully Loaded Cars do?
Or, would you like to find out more information on the services they offer?
Visit them: Website | Facebook | Twitter
Further Information: Modified Car Insurance | Performance Car Insurance