Q&A with JDM Auction Watch: the UK's largest importer of Japanese Performance Cars!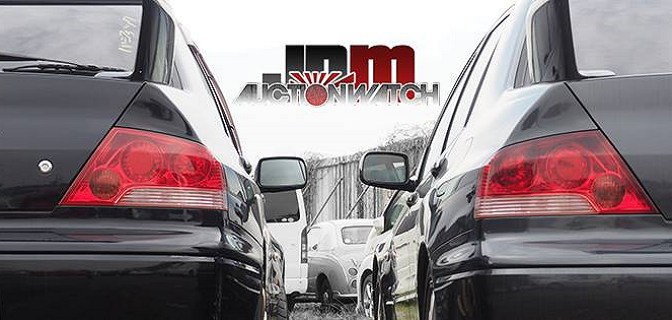 On

October 28, 2016

https://www.safelyinsured.co.uk
JDM Auction Watch are the UK's largest importer of Japanese Performance Cars, high-performance cars, import cars, and JDM specialist cars – direct from Japan.
JDM Auction Watch have been importing cars since 2003 and they formed JDM Auction Watch in 2013. Their initial idea was to setup a method for people to choose and buy their own car from Japan rather than just looking at what dealerships had on the forecourt.
Per year, they work around the clock to import in excess of 150 cars to private buyers. All different types of cars are imported, such as: Honda S2000, Toyota Supra, AE86, Mitsubishi Evo, Nissan 350z, Honda Civic Type-R, GTR's, and many, many more.
And did you know that here at Safely Insured, we insure Japanese Performance Cars, as well as Imported Cars? Well, now you do.
JDM Auction Watch
We got the opportunity to speak with Patrick Tierney, who co-founded JDMAuctionWatch in 2013 with business partner and friend, Regina Farrell. Here's what he had to say…
Importing cars started as a hobby because we lived and breathed cars. Eventually we developed this into a viable business, which has since been nothing short of amazing.
We got to ask him some questions regarding importing Japanese cars, as well as other JDM related information…
What are the additional costs of importing a certain car as opposed to buying one already in the UK?
"There shouldn't be any additional costs as such, but the end total can in some cases be higher than buying a car that's already been in the UK for some time. The trade-off is a freshly imported car will generally be in much better condition compared to a car which could have seen one too many British winters!"
How do you know the cars are mechanically sound and in good condition if you can't see it?
"Every car at auction in Japan comes with an auction Grade Sheet, this sheet is filled out by an inspector employed by the auction, these inspectors will note all defects they find on the car as well as detail every panel on the car, the car will be given an overall grade as well as a separate interior grade, the inspection process is typically Japanese, in that its extremely thorough. To add to this, at most of the major auctions we will have a buyer present who can go and check the car and ensure that they agree with the auction sheet appraisal before our customer's bid on the car is processed."
How long do they take to reach the UK?
"Usually 8-10 weeks is the average from the day you buy – we ship to both Newcastle and Southampton ports and can arrange transport from the port to your door if needed."
Have you ever worked with any famous people?
"We have worked with a few well-known figures & sports stars who love Japanese cars – but can't reveal any more than that!"
Do you work with any car garages?
"Yes we supply to a lot of garages and traders. Many dealers see the demand that's out there for Japanese cars and get in touch."
Japanese Performance Cars
What are the most popular models?
"We buy such a mix of cars it's hard to say, increasingly Japanese performance cars from the 80's and 90's are being 'modern classics' so most of our purchases are cars from this era. The Toyota AE86 is the car that probably stands out as our best seller throughout the years, we have a lot of experience with these cars so we developed a reputation for supplying good quality examples."
Has demand increased following the recent car market boom?

"Certainly, but on the flip side it has meant cars at auction in Japan have been attracting a lot more interest making them harder to win than in the past."
How are the c
ars found / sourced?
"95% of the cars we buy are via the Japanese car auctions, these are free to access via our website, where users can view and bid on cars (www.jdmauctionwatch.com/signup – what are you waiting for?). This means our customers can search for and view the cars they are interested in.
We can also source specific cars in Japan and organise purchasing from private seller auctions and car dealerships in Japan."
What's the most expensive vehicle you've ever imported?
"We have imported some expensive European cars (Japan is a great source for Euro classics) but in terms of Japanese cars I think the Subaru Impreza 22B has to be the king of what we have imported, closely followed by some pretty special GTR's."
What's the least expensive v
ehicle you've ever imported?
"Hmm… We imported a little Mitsubishi Kei car which cost just 27,000JPY (or approx. £220) at auction – I think that's the current record holder!"
Do you have any advice for someone wanting to import a car?
"Be patient and don't rush to the first car you see – 150,000 + cars are auctioned every week in Japan so wait for the one that ticks all the boxes."
As their website states…
"We are the only Europe based import agency who provide our customers with direct access and bidding capabilities to over 90 Japanese Motor Auction Houses.

By using our LIVE auction feed, our customers can purchase and import their next vehicle directly from Japan without ever having to leave their home!"
Do you want to know more about JDM Auto Watch?
Visit them here: Website | Facebook | Instagram
Or, do you want to know more about insuring a Japanese / Imported car?
Further Information: Imported Car Insurance | Japanese Car Insurance | Modified Car Insurance |
Performance Car Insurance | Safely Insured