Don't get left out in the cold this winter - prepare your car!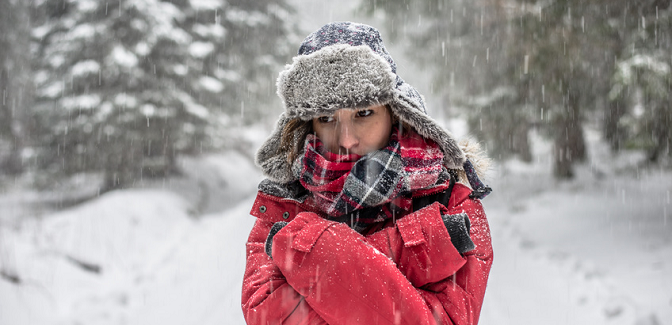 On

December 10, 2016

https://www.safelyinsured.co.uk
Driving in the winter months can come with its drawbacks. Not only will you need to prepare your car for adverse weather conditions, but you will also need to ensure you have a few essential items on board with you always.
We thought we'd make life a little easier for you, and go over some of the things you should be aware of. The weather at the best of times, can be unpredictable. Whether it's heavy rain, sleet, snow, hail, or wind, there's always extra precautions you can take to ensure your journey goes as smoothly as possible, and that you are safe.
Your car in the winter…
What aspects of your car should you be checking before driving in hazardous conditions? Take a look at this list – it may come in handy one day!
What can you do?
Shelter your car – if you have a garage / underground car parking, this would be an ideal location to keep your car when you're not using it. It will not only protect the paintwork on your car, but it will also guard against ice on your windshield, and the fluids in your car freezing.
Buy a car cover – if you do not own a garage / have access to underground parking, you could always just buy a car cover for your car. This will help to protect it from the elements.
Check your heating system – check the heating system, blower, and window defrosters are all operating as they should. You want to have a clear windscreen, and to be able to keep warm.
Check your windscreen
wipers – have they become worn, or hardened? If so, it's time for them to be changed. If it rains, you rely on your windscreen wipers to see out of your screen. In addition to relying on them if you have dirt on your windscreen that you need to wash off. It may also be worth changing the windscreen wiper fluid to one that has anti-freeze in it.
Top-up fluids regularly – such as oil, fuel, and water. Top these up as and when needed but on a regular basis.
Check your tyres – be sure to check your tyres are the correct pressure, not flat or 'square', and if necessary, get winter tyres put on your car.
What can the garage do?
Check your anti-freeze – if you're unsure how to do this, you can always take it to a garage and ask them if they think it's beneficial to have your cars coolant system 'flushed'. Whilst there, they can also check for any leaks and install fresh coolant if necessary. If the systems coolant is not in the right quantity, it could potentially lead to over-heating (via freezing). This will all depend on the severity of the weather, and the location of where you live.
Examine the electrical system – we're referring to the battery / charging components. You'd be surprised how quickly charge / battery can be drained in cold weather.
What items are good to have in your car during winter?
Blanket
Flask of drink (such as tea, a soft-drink, or water)
Torch / flashlight
Phone / communication device
First aid kit
Ice scraper
Reflective triangle (to place on the side of the road if you break down)
Spare tyre
Further Information: Temporary Car Insurance | Modified Car Insurance | Performance Car Insurance | Young Drivers Insurance | Road Side Assistance – the AA