The new 'Safely Insured Black Box Quick Quote' system for Young Drivers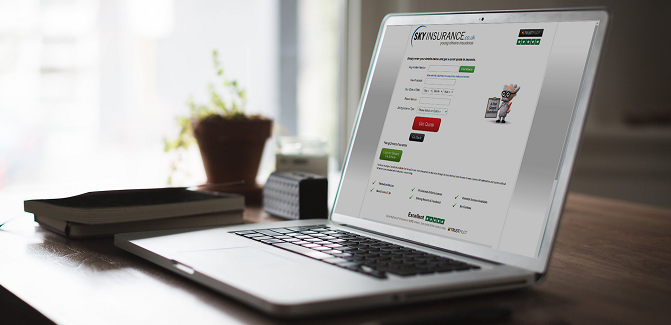 On

October 23, 2017

https://www.safelyinsured.co.uk
We're over the moon to present to you, our all-new 'Safely Insured Black Box Quick Quote' system.
As well as specialising in car insurance for modified and performance cars, we also offer outstanding policies for young drivers aged between 17-25. This type of insurance is called 'Young Drivers Insurance', or can often be referred to as 'New Drivers Insurance'.
The Black Box revolution is currently thriving and we just made it easier for Young Drivers to get a quote…
Get a Quote in just 30 Seconds!
The all-new 'Safely Insured Black Box Quick Quote'
Thanks to our new 'Safely Insured Black Box Quick Quote' system', any young drivers who are hoping to get a Black Box policy (with Safely Insured) can now get a quote in just 30 seconds!
All you need to do is: enter your car registration (or make and model), postcode, date of birth, phone number, driving licence type, and we'll give you a quote – instantly!
After getting your quote, you have a few options. You can: call us directly about the quote, request a call back from one of our team, or email the quote to yourself to come back to later.
If you decide that you would like to take out a policy with us, it's always best to discuss your specific insurance requirements with our Young Driver team directly. They may be able to offer you a more competitive quote (depending on your individual circumstances).
If you'd like to give us a call to discuss our Black Box policies, you can call 03303 330 256.
Click Here to get a Black Box quote!
A Little More About the Safely Insured Black Box Policies…
For those who are unaware of what Safely Insured offers to young drivers, let us break it down for you.
Our Black Box policies are a fantastic way for young drivers to pay less for safer driving. A Black Box is installed in the car at the beginning of the policy and collects driving data. This data includes: acceleration, braking, speed, and mileage. The data it collects contributes to a driving score which can be accessed by the policy holder via their personal online dashboard. Good driving scores may lead to a reduction in renewal price!
If you want advice on how to maintain a good driving score, we have a specialist team who can help you. They are happy to advise you on specific parts of your driving. This is in order to keep you safe on the roads and to improve your driving score.
---
Further Information
Our main priority is to keep you safe so you can pay less. To read about more perks of our Black Box Policies, please see our other articles below:
The Perks of Having a Safely Insured Black Box Policy
Black Box Insurance – The Device That Saves Lives
The Black Box Insurance Revolution – Making Young Drivers Safer
Relax Mum & Dad, I Can Prove I'm a Safe Driver with Black Box Insurance
You can also request a free Young and Learner Drivers Insurance guide, which explains everything you need to know about Young Drivers Insurance, including Black Box and Telematics explained.
Follow Safely Insured Young Drivers on social media for updates and driving tips!