Top 10 tips for you and your car this winter!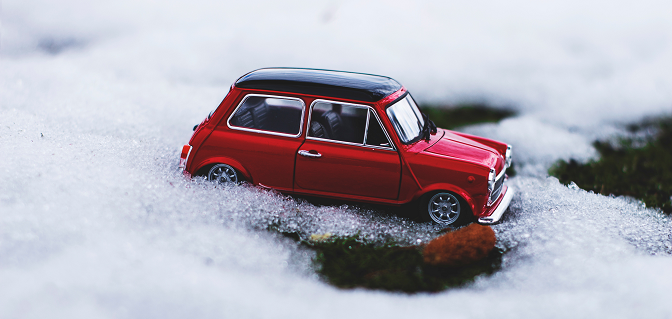 On

November 19, 2018

https://www.safelyinsured.co.uk
In our latest article, we've listed our top 10 tips for you and your car this winter. These tips can be extremely helpful, some of which you probably didn't even think about doing.
When driving in the winter, you need to consider all aspects of winter itself – the weather, the busier roads, the darker nights, the road closures… it's best to make sure your car is prepared! Don't get left out in the cold! That's why we thought now would be a great time to present to you some of our go-to tips for ensuring you and your car are prepared for winter!
Top 10 tips this winter…
Battery – in cold weather, you may find that your car doesn't start as quickly as it normally does. It's always good to check your battery / get it checked by a professional to check that it is in good working order. The most common cause of a car not starting quickly is a flat battery.
Service – if your car is due a service, it's best to get it done as soon as necessary. That way, you'll be notified of anything that's wrong with the car, before it's too late and you've broken down on a cold winter's night.
Windscreen – make sure your windscreen is clear and you keep your windscreen wash topped up. There's nothing worse than a smeared windscreen whilst the low winter sun is beaming down on you.
Windscreen wipers – ensure your windscreen wipers aren't blunt to the point where they start sticking across your windscreen. You want them to be able to do their job should it start raining heavily. It may also be a good idea to get yourself some de-icer to help your windscreen clear of ice. This will save you turning on the windscreen wipers to try and clear it and hearing that awful sound of them scraping across the ice.
Engine Coolant – keep your engine coolant / antifreeze topped up.
Essentials Kit – make yourself a little 'preparing for the weather kit' and keep it in the car. This should contain things like: a blanket, first aid kit, food, a torch and so on. It's a good idea to have a drink with you at all times too. You don't want to get stuck in a winter's traffic jam for hours without some water, at least. Another scenario: imagine breaking down in the cold? – the blanket will sure come in handy!
Fuel – ensure you have enough fuel for your current journey and then some. Traffic jams are far more common in the winter due to bad weather causing more accidents and road closures. Be sure to have enough fuel in your tank should you need to divert.
Lights – make sure all of your lights are working. Headlights, tail lights, high beam, signal lights, hazard lights, brake lights etc. You can do the old-fashioned 'press on the breaks in front of a garage door' manoeuvre if you're alone (to check your brake lights are working).
Tyres – be sure to keep a check on both the tire pressure and tire wear (or 'the tread') of your tyres. This should be done all year round, not just in the winter.
Sat Nav – it's a good idea to have a sat-nav device in the car at all times, but especially in the winter months, with road diversions and closures being more common at this time of year. Instead of panicking and wondering how you're going to get to where you need to be, stay calm and let the Sat Nav show you the way!
Specialist Insurance
Safely Insured provide specialist types of car insurance. Some of these include: Modified Car Insurance, Performance Car Insurance, Learner Driver Insurance, Young Drivers Insurance, Temporary Car Insurance and more.
For further information, visit the Safely Insured website.
More Information: Get a Quote | Call Us | Modified Car Insurance | Performance Car Insurance | Learner Driver Insurance | Young Drivers Insurance | Temporary Car Insurance |