The 2019 Safely Insured Video Competition is now OPEN!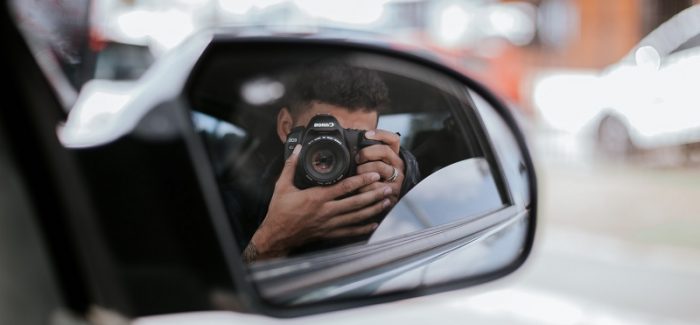 On

May 17, 2019

https://www.safelyinsured.co.uk
The Safely Insured Video Competition is all about appreciating our customers cars. That's why, instead of us making the video on your car for you, we thought it would be interesting for you to get creative and make your very own video. After all, you know your car best!
We've done this once before, with CarThrottle, but this time we're going it alone.
There's even prizes up for grabs for the winner. Sound like something that could be fun? Then read on and find out how to enter…
What do you have to do?
Firstly, what exactly do you have to do? Well, this video competition is all about showcasing your car. We want you to make a video of your car and highlight what you love most about it. Is it the modifications? Is it the design? What do you find most interesting about it? There's some examples on our YouTube channel – click here to see the winner of the same type of competition a few years back. But remember, it really is down to you how to design the video. All we would ask, is that the video is no longer than 5 minutes (although it's not essential). Other than that – let your creativity flow! Oh, and no profanity please!
How do you enter the video competition?
Entering the competition couldn't be easier. We've broken it down into 4 simple steps for you.
Create and edit your video.
Upload your video to either YouTube or your computer.
Send us the video via WeTransfer. You can either send us the link (if you've uploaded it to YouTube) or the video file if you've uploaded it to your computer. The email address you'll need to send it to is:

[email protected]

.
Within the 'message' section on WeTransfer, please include the following information: 'Video Competition' at the start of the message, followed by – your name, the full make and model of the car, your email address (so we can get in contact with you) and the car's registration.
Once we've received your video, we'll email you to confirm we have your entry. This is why it's so important you remember to provide the information requested in the 'message' section in order for us to get in contact with you!
How do you make the video?
There are many ways you can make the video. Some of you may already have video editing software and if you do that's great – use that. If you don't, and you own an iPhone, you can use iMovie which is an app that comes with the phone as default. If you don't have any of these options available to hand – you can google 'free video editing' software, read the reviews for each site and see which one you think is best for you to work with. Alternatively, you could always ask a friend who you know is good with stuff like this. Maybe you've already made a video of your car and you want to send us that one? Whatever way works – as long as it showcases your car and what you love about it, that's all that counts!
The deadline for entries into the competition is 9.00am on Monday 22nd July 2019. The winner will be announced shortly after.
Disclaimer: if your video entry is chosen to be put forward into the competition, it will be uploaded to our YouTube channel. We may use the content of the video for marketing / advertising purposes. By sending us the video, and entering the competition, you are agreeing for Safely Insured to use your video in a commercial capacity.
The Prizes
So, what makes this competition worth your while? Well, apart from the enjoyment of making your very own car video, it's the PRIZES up for grabs – of course!
We have a fantastic selection of prizes for this year's competition – our best yet, if we say so ourselves. This year, the winner will not only win a £50 Halfords voucher, they will also win 2 x day tickets to a car show of their choice (selected from the list below). So, what shows can they pick from? See the list:
Ford Fair at Silverstone (4th August 2019)
USC – Ultimate Street Car at Santa Pod Raceway (9th – 11th August 2019)
Japanese Performance Show at Stoneleigh Park (18th August 2019)
Goodwood Revival (13th – 15th September 2019)
TRAX at Silverstone (6th October 2019)
NEC Classic Car Show (8th – 10th November 2019)
Please note: the dates represent the days the shows are on, not the day your ticket will be for. The prize is for 2 x day tickets, not weekend tickets. You can tell us which day you would prefer.
On that note, there's nothing left to say other than the competition is now OPEN and GOOD LUCK!
Safely Insured
As many of you are aware, we are specialists when it comes to insuring both modified and performance cars. Many of our team are car enthusiasts too! So you can rest assured, we understand both your car and its capabilities.
For more information, just visit our Modified Car Insurance webpage.
Further Information: Call Us | Safely Insured Website | Get a Quote | Performance Car Insurance